About Susan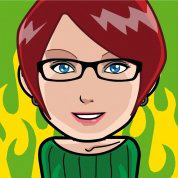 I'm a Finnish native but I prefer to write in English. I have a fascination with romantic and erotic literature - not to mention sexy, gorgeous men getting it on with other sexy, gorgeous men. That's the reason behind my choice of writing pursuits. Still, I also love mystery novels and historical stories - and hope one day to write one of each, with a man-on-man romance twist, of course
Author Interviews & Other Stuff
Interviews, blog guest spots, and other places where details about me and/or my books are mentioned are listed here. This section will be updated when more are available.
In these interviews I give a few details here and there about me, my past, my life, and my writing, so check them out. Here are little tidbits to wet your appetite: My favorite bubblegum is pear-licorice, I love bathing in a sauna, my less-than-private addiction is checking emails, salmiac vodka is the only alcoholic beverage I like, and once upon time as a child I saw a bear in the woods. 😀
Kommentit
27.02.2014 20:19
Carly
I've been enjoying your Lifting the Veil series. I just finished The Last Werewolf and am looking forward to reading the rest in the series. Thanks for sharing!