This paranormal series, Blue Pearls, features creatures of water. The first book showcases mermen. The next... well, you'll see. Enjoy!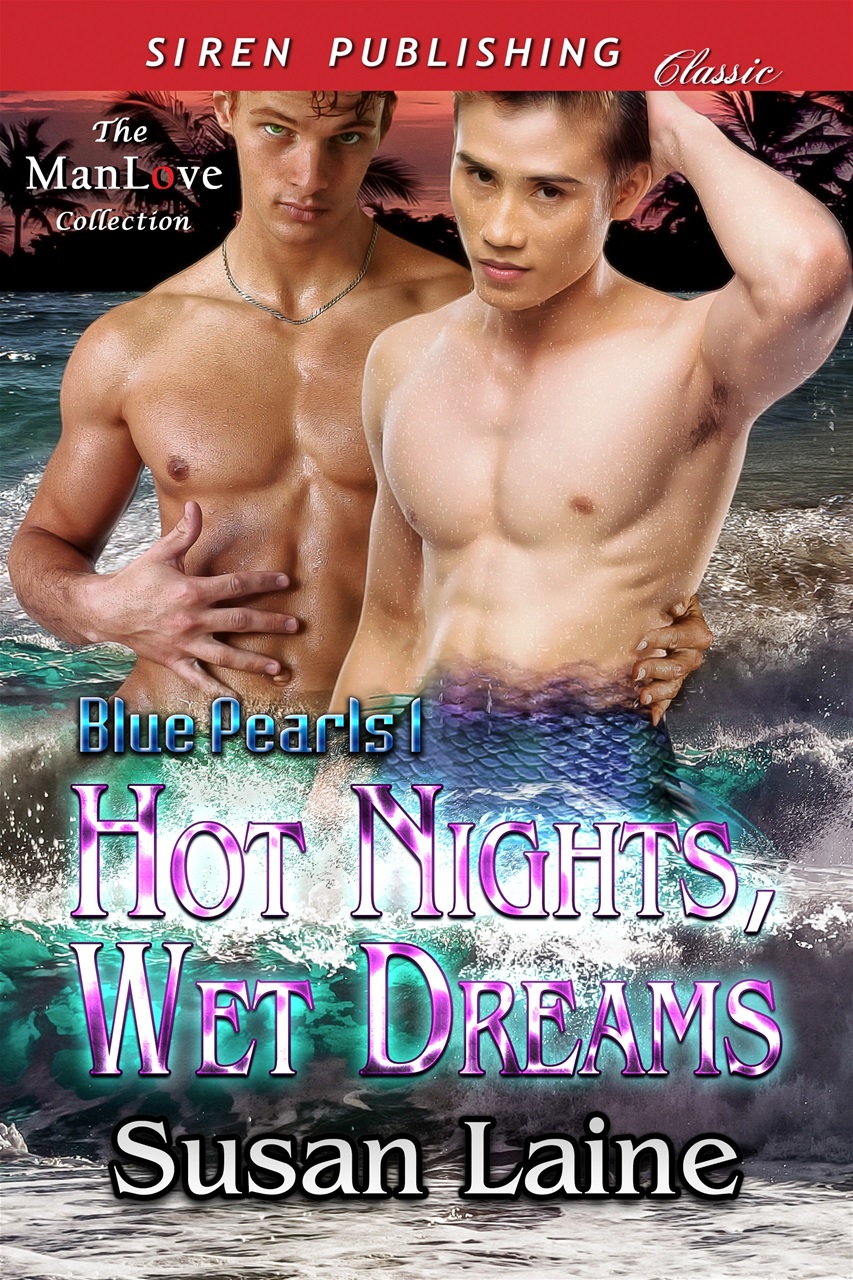 This novella, Hot Nights, Wet Dreams, is a paranormal M/M erotic romance, and it's readily available for in e-book formats by Siren BookStrand, Amazon, Barnes & Noble, and other retailers.
Here's the blurb:
"Even at college in San Diego, Chauncey "Chuckles" Sawyer is able to laugh off just about anything. Except when his best friend, Ryan Norton, has sex dreams about him. Awake, Ryan can't remember doing so. Should Sawyer speak out or remain silent?
Then, Sawyer learns that Ryan is a merman, a supernatural ocean creature. And Sawyer is supposed to be his mate—though he's not gay or even bisexual like Ryan.
To be with his straight mate, Ryan has sacrificed his happiness to be just a friend to Sawyer. It's up to Sawyer to test the waters and see if they could be more.
But what happens when Sawyer gets a chance to decide the matter of the mating bond, once and for all, for both of them? And what is the second dangerous secret Ryan is keeping in store for the future?
One thing is certain, though. Their friendship will never be the same.
[Siren Classic ManLove: Erotic Alternative Contemporary Paranormal Romance, shape-shifter, M/M, HEA]"
4 Star Review by Rainbow Book Reviews:
"If you like mermen but prefer new and different ways of imagining them, if you want to watch a straight man realize love is about more than sex as he faces unexpected dangers and challenged with the man who loves him, and if you're looking for a read where the mating bond is more important than anything else, then you will probably like this novella."
4 Stars by Love Bytes Reviews:
"This was a cute friends-to-lovers. Every relationship has its catches though, don't they? Especially when one is straight and the other has a big secret. -- It's a clusterfuck for both of these boys. No lie. -- It was a cute little book. I think you guys would enjoy it. Nothing like a pretty merman."