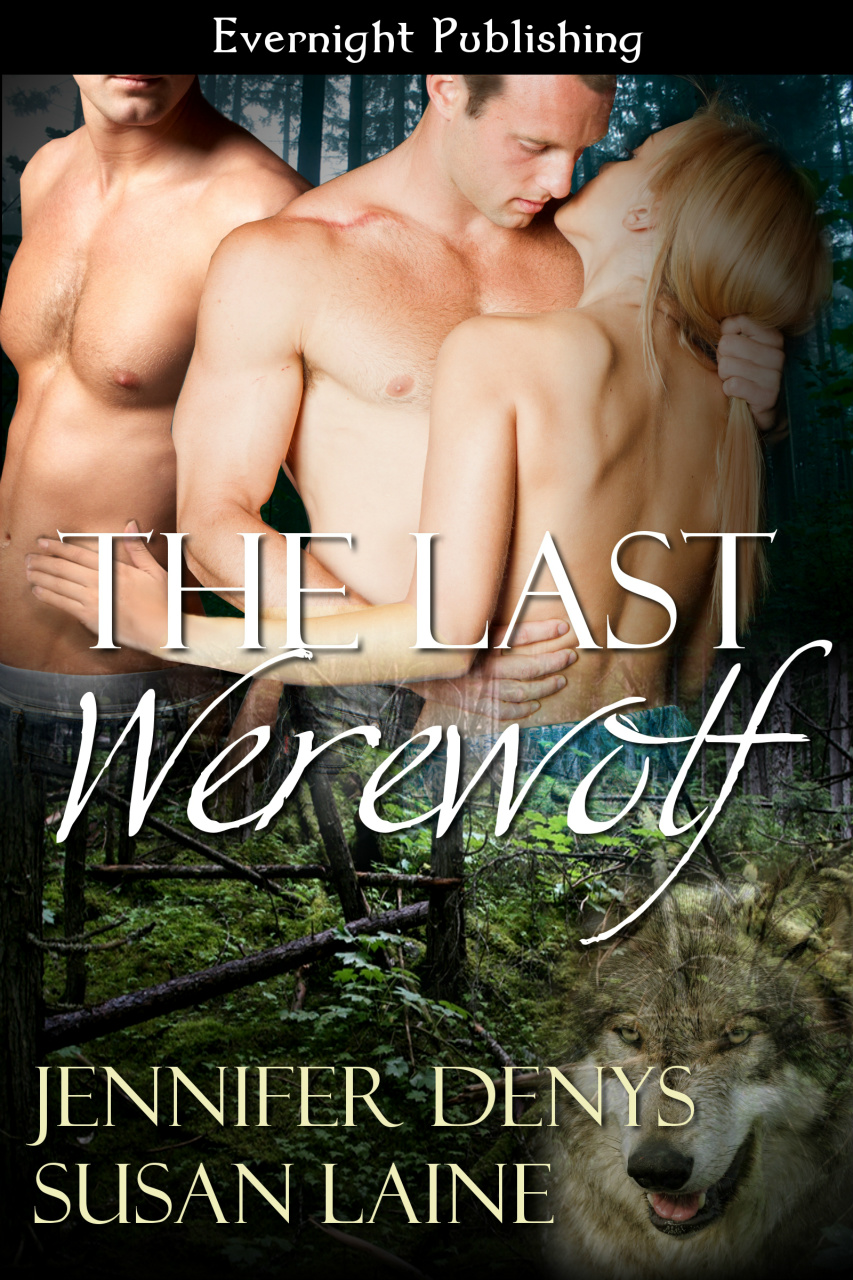 This book, The Last Werewolf, released on Oct 12, 2012. This is a paranormal M/M/F romance, written as a collaboration with British author Jennifer Denys. This story is available in e-book formats from Evernight Publishing, and in paperback form from Amazon, Barnes & Noble, and other retailers.
Here's the blurb:
"The Weres of Europe, 1
Summer Harrison has lost her father and believes she is the last werewolf in the world. Going through his papers, however, she discovers an old letter from Finland suggesting there's more to the story.
Taking the initiative, Summer travels to Finland. She meets Rikhard Linna, and the two are drawn together like magnets. Even though Rik confesses to still having feelings for his ex-boyfriend, Leevi Valo, their passion burns hot. But could one man alone satisfy a ravenous wolf like Summer?
During her journey through rural Finland, Summer discovers that uncovering the truth about her wolf heritage is fraught with peril. Abducted by a group of violent separatists and imprisoned in an old fort in the wilderness, Summer learns that it might have been safer for her to stay in England as the last werewolf."
The main portion of this tale takes place at Hell's Lake National Park in Finland.
5 Star Review by The Romance Reviews:
"What do you get when you place a teacher between a banker and a mechanic? When they are also werewolves bound to the moon, a story that's hotter than hot! -- A fast-paced, entertainingly written, and well-edited story, THE LAST WEREWOLF by Susan Laine and Jennifer Denys is a wonderful addition to the Lifting the Veil series. An erotic paranormal adventure with action, drama and a steaming hot M/F/M ménage à trois, this dynamic story has a full cast of characters that are engaging from start to finish!"
4 Star Review by Coffee Time Romance:
"The Last Werewolf is an interesting story depicting the life of a werewolf. The interaction between the three intrigue me, although the relationship never quite feels settled enough for each partner to find his or her place. Still, the love among the three is beautifully portrayed. I will be looking for the next story in the Weres of Europe Series."
4 Star Review by Delphina Reads Too Much:
"The Last Werewolf was a very different were story. Not just because of the non traditional relationship, although that is not very common. It was different because the writers really took into consideration the animal nature of a were. There were subtleties throughout this book that really made it seem more like it was about weres than it was about people who happened to have a magical ability to change once and while. I really enjoyed that about this book. I also enjoyed watching the characters struggle with who they were and who they wanted to be. Each character was very different from the other and they all had things they needed to work through or decide. -- If you love hot shifter crack and are looking for something different to sink your teeth into, I highly recommend this book."